Where did this button come from?
The history of a button can be fascinating. Like the 200-year old hand carved ones made of bone or wood. Where did it come from? Did it belong on a shoe or a jacket? Who wore it? The quest for these buttons and their memories can be daunting…but so worth it. Krista began using antique buttons on her garments when she came upon a jar in a local antique store. There seemed to be a disconnect between the new commercial buttons that were stocked in the stores and her designs. They just didn't fit. When she found this jar of buttons, it clicked.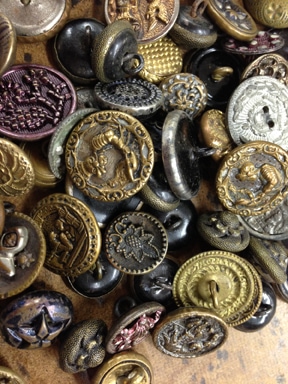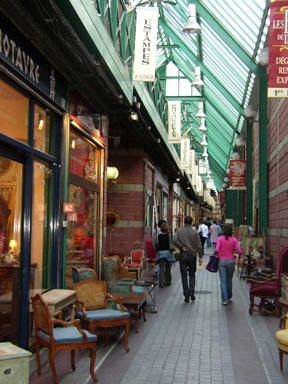 Krista would shop at local estate sales and visit other antique stores in search of these unique and long-lasting buttons. She had recalled visiting Porte de Clignancourt in Paris, a huge flea-market,when she was studying abroad, and scheduled a flight out there. Yearly travels to Paris and England to find buttons became a mainstay. She once visited an elderly couple in the countryside after someone had told her they had a very special collection.
There was a time when buttons were hand crafted and made to withstand years of wear. After gaining popularity in design of clothes and jewelry, Krista tried to reproduce some of her favorites, but found that they would break and sometimes fall apart. Nowadays, Krista works with button dealers who look for them at estate sales and overseas. While antique buttons are more expensive, they last longer and provide a unique story which adds yet another element of individuality to Krista's designs.