About the Designer
Krista Larson Designs was established in 1994 by Krista Larson. A native of Southern California, she now resides, works and manufactures in Southern New Hampshire. From an early age, Krista was attracted to a more unique and individualized way of dressing. After a year of studying business at the University of Hawaii, Krista studied abroad in London and graduated from the University of Rhode Island. During her final year of college, Krista began selling hats on consignment at local boutiques in Boston and Providence. After college, Krista entered the workforce at a local men's manufacturing facility for about a year before venturing out on her own. What once was only hats, had then progressed into an array of women's clothing. From vests to dresses, jackets and more….. her line was now a reality.
Inspiration
Krista Larson Designs Inc. is located in rural Southern NH along the Exeter River. With the river, trees and wildlife outside her window, she is inspired daily by nature and her surroundings. Birds, plants, leaves, and animals all play a part in Krista's prints, names, patterns and colors.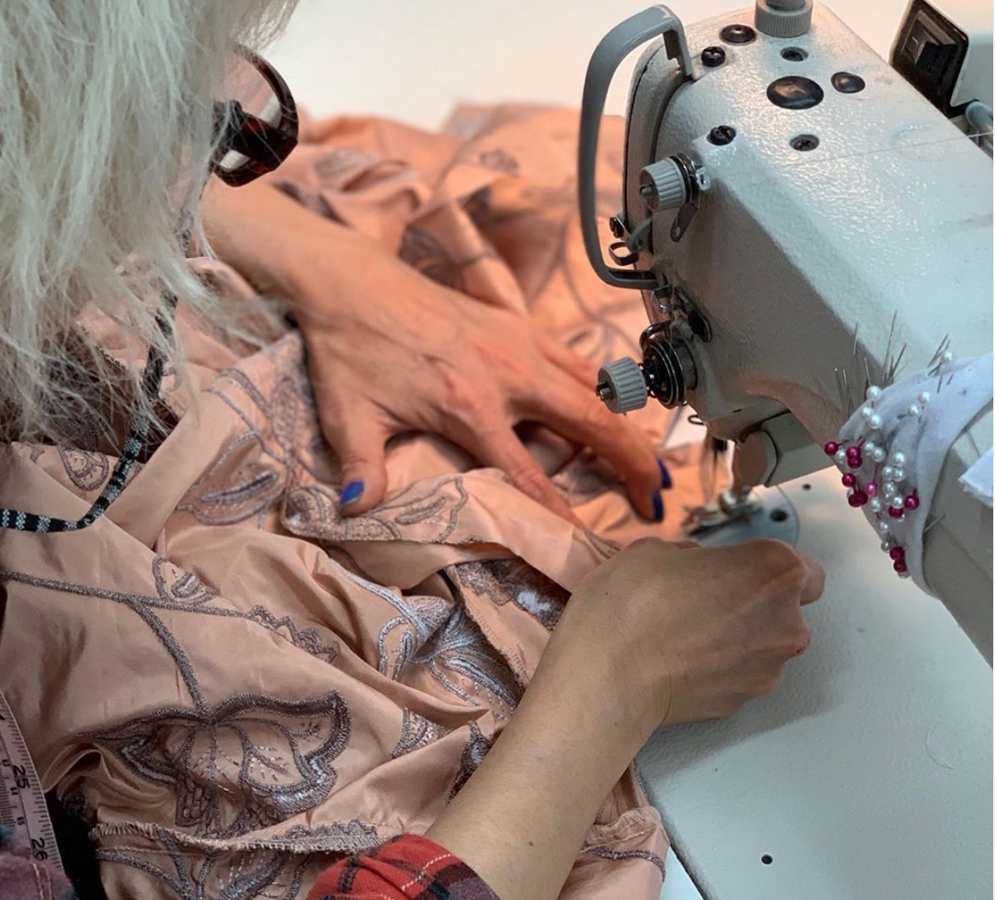 Handmade
All of Krista's clothes are touched by hands. Trims are unique and ever changing for each collection, and custom prints and jacquards are a brilliant addition to every season. Krista offers up to fifty different fabrics and in up to thirteen colors in almost every style. This makes her pieces almost one-of-a-kind because of the immense selection. Krista's garments are made in New England with select pieces being made by a small group of artisans in India. Embroideries and hand details come to life by skilled individuals.
Antique
Krista's clothing combines the past with the present by using vintage details, buttons, ribbons and lace. Characterized by marks of time, discolorations and tarnish gives the pieces a "vintage" and intended worn look. Modern fabrics are custom loomed and printed especially for Krista and her vision. Krista's line is truly unique and one-of-a-kind.